Professional Development for Teachers
Brain Power Academy specializes in online professional development for teachers. Our PowerPD and Brain Bite courses empower you with new skills and tools for social-emotional teaching and remote learning based on the latest scientific research. Grow your skills to reach your students, and earn PD hours for your teaching license!
All learners will receive a certificate for 10 professional development hours upon completion of a PowerPD course
"The Brain Power Academy's PowerPD's have been a great way to earn PD on my own time and at my own pace in the comfort of my home. There are also many deals offered to lower the cost. During these unprecedented times, both time and money are at a minimum, so I appreciate these PD opportunities."
Kelly Mulvehill
Attleboro Public School
| 5.0 rating


Online Professional Development courses for teachers that are actually engaging!
Most
online professional development courses
are dry and boring. Watching hours of videos is especially hard when you're managing distractions.
Brain Power Academy
is different. Rather than offering lectures, we created lessons that engage you through interactive features such as click-through videos, quizzes, and activities, all while learning at your own pace!
Students Impacted
Licensed Provider of Professional Development for Educators—
Earn your PD hours today!
Brain Power Academy is an approved provider of Professional Development in Special Education and Comprehensive Health. Our courses are designed to help you grow in your profession and guide all of your students to reach their full potential.

Empower your Students with
Brain Power Academy!
Professional Development Courses
Our teacher professional development courses are developed by neuroscientists, doctors, and education experts with an emphasis on the scientific research behind the logic. We understand the difficulties educators are facing due to COVID-19, and our courses are created with remote access in mind.
Learn how to reach your students digitally.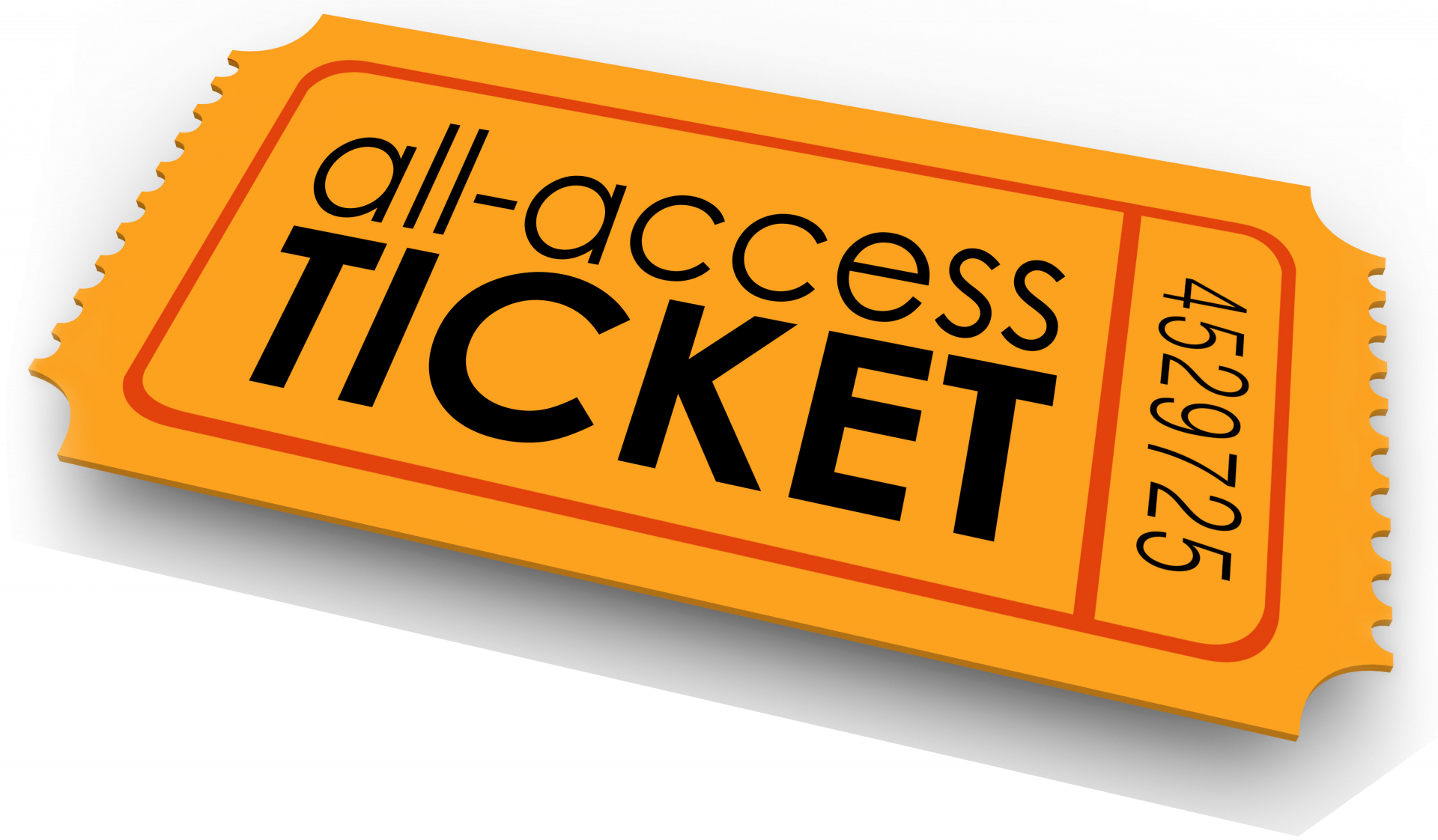 All-Access Pass
Pay one price, get unlimited access to ALL of our content, including:
ALL full PD courses

ALL "Brain Bites"

ALL "Power-Up" live events

ALL webinars
PowerPD
PowerPD are long-form courses for teachers that each provide 10 Professional Development hours.
Brain Bite: SEL Debt Crisis: Trauma Informed Classroom
With current and future circumstances presenting unprecedented obstacles, it is important for teachers to take a trauma-informed approach with their students--one that cultivates relationships, shared agency, structure, self-regulation, and social-emotional learning in order to reduce isolation, build community, and strengthen students' resilience moving forward.
The Psychology of Motivation: How to Help Your Students & Yourself Get and Stay Inspired
Getting your students to learn effectively is largely a factor of motivation, but knowing what tools and techniques are actually going to work to inspire your students to learn is much more challenging. Each of your students is unique, so there is no 'one-size-fits-all' approach. By understanding the brain-based psychology behind student motivation and the different types of motivation, you can start to bring balance into your classroom, whether you're teaching virtually or in-person.
Fake News: Educating Students on Truth in Media
It can feel like an uphill battle, trying to educate students about how to identify good information in a society trending towards an inability to discern truth.
In 2017, two thirds of American adults got news from social media.
A 2016 Stanford report found that 80-90% of high school students struggle to judge the credibility of online information.
A 2019 Stanford report found that more than half of high schoolers fail to evaluate the validity of the media they consume.
This PowerPD course will equip you with the tools and strategies to be able to spot fake news, understand it, and combat it!
Positive Team Dynamics
Coming Soon!
Benefits
Outcomes and value for teachers
You get:
Practical courses to meet the needs of a variety of student populations

Course topics that address the real-world needs of you and your students

Ready-to-use strategies to apply with your students in any learning environment

Time-saving tools and tips for classroom and remote learning
Methodology
Practical Online Professional Development
Special needs students thrive under SEL. Our lessons focus on strategies that inform educators how to encourage students to be successful.
Interactive
Rather than offering lectures, we created lessons that engage you through interactive features such as click-through videos, quizzes, and activities.
Rooted in Brain Science
Our online professional development courses are developed by neuroscientists, doctors, and education experts with an emphasis on the scientific research behind the logic.
With the difficulties educators are facing due to COVID-19, our courses are created with remote access in mind. Learn how to reach your students digitally.
TESTIMONIALS
Highly Rated by Teachers Across the Country
| 4.5/5 average star rating
Brain Power Academy is great for Professional Development as it gives a lot of information in a variety of ways, which keeps it interesting.
| 5.0 star rating
Connie Holbrook
Annunziata School
Brain Power Academy is a great way to keep your mind sharp!
| 5.0 star rating
Brenda Morrow
Windham NH Schools
I loved that this section was full of practical applications that can make a difference for my students!
| 4.0 star rating
Annette Dahlberg
Battle Ground Public Schools
BRAIN POWER ACADEMY TEACHERS
Meet Your Instructors
Dr. Ned T. Sahin, PhD
Harvard and MIT Neuroscientist; CEO of Brain Power, LLC
Dr. Sahin was trained in neuroscience at Harvard, MIT and Oxford. His academic work has been published in journals such as Science and Nature Neuroscience, and his PhD dissertation won the prize for the best dissertation across all departments at Harvard that year. At MIT, he won several teaching prizes. Dr. Sahin founded Brain Power, LLC to bring neuroscience ideas and technological innovations to people with special challenges who can directly benefit from them the most.
Michelle Donahue, M.Ed.
VP of Education and Online Learning
Public School Teacher
Michelle brings to Brain Power 10 years of inclusion-model classroom experience in Massachusetts public schools. She has extensive experience with curriculum design (Massachusetts Curriculum Frameworks and the Common Core) and Universal Design for Learning (UDL). For the past two decades, Michelle has worked with children in some capacity, and now combines her passion for helping students succeed with her enthusiasm for EdTech innovation.
Dr. Neha Keshav, PhD
Chief of Staff Director of Research
Dr. Keshav completed her PhD and postdoc in neuroscience with a concentration and special interest in autism. She has also worked at a neurotechnology startup and thus brings industry as well as academic experience, in addition to her will-do and winning attitude. She superintends all scientific research at Brain Power as well as all government grants.
Dr. Arshya Vahabzadeh, MD
Chief Medical Officer
Dr. Vahabzadeh is a Harvard Medical School based physician, trained in both medicine and psychiatry. He is the former Chair of the Council on Communications of the American Psychiatric Association (APA) and a consultant to Khan Academy, Neurolaunch, and Anthem. Dr. Vahabzadeh has published extensively in clinical neuroscience and neurobiology, and has over 20 awards, including from the APA and the American Medical Association.
Dr. Rafiq Abdus-Sabur, M.Ed.
Director of Education
A scholar, former educator, and edu-tech entrepreneur, Rafiq is a Boston-area native and understands the real nature of our educational system. His graduate studies at Harvard gave him a theory-based toolset for educating those with special needs, grounded by his real-world and practical experience with the nuances of the educational system in action.
Jeremy Bhatia
Director of Business Development
Jeremy works at the intersection education, innovation, and technology and is passionate about making engaging and fulfilling learning accessible to all. He completed the Master's in Public Policy program at the Harvard Kennedy School in 2020, and while there incubated an ed-tech organization at the Harvard Innovation Lab and MIT Sandbox focusing on improving access to quality secondary education in Kenya and India. He currently also works at Avenues: The World School, where he leads global education programs and social media impact initiatives. Some of his other prior experiences include quantitative and qualitative research, teacher training, tutoring, coaching, finance, operations, and new product development in the US, Brazil, Uganda, India, Rwanda, and Nepal. At Brain Power, Jeremy supports product and partnership development.
Develop your professional skills
We will help you unlock your inner potential so you can excel in your field.
Ultimate Distance Training
Learn to use all the related tools, and skills you need to become effective remotely as you are in the classroom.
Join the community

Sign up for our newsletter.
Get exclusive news, tips & tricks

Brain Power is a proud member of the Massachusetts Student Privacy Alliance.
This means we have signed the "Massachusetts Student Data Privacy Agreement" which sets a high standard for how we protect student data, not just in Massachusetts but everywhere in the United States.
Contact us
Let us know about your interest in our PD days services offering.